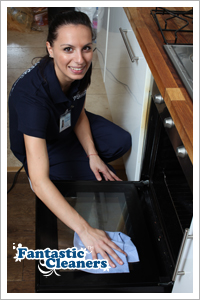 Sometimes it's just easier to call the professionals. Whether you've just thrown a huge party or other social event, whether a trade fair or office get-together has resulted in more mess than you'd imagined, you can always count on Fantastic Cleaners for brilliant one-off cleaning anywhere in Bristol. We have a team of highly trained professional cleaning technicians who are armed with the latest technology and a range of eco-friendly cleaning solutions, meaning they're able to tackle any cleaning task, whether commercial or domestic. For a determined time limit, these experts will focus on the areas you need cleaned the most.
At Fantastic Cleaners we're dedicated to making your life simple, so you'll be able to rely on one-off cleaning services that are delivered alongside the following bonuses:
Full insurance cover on every service
Flexible booking arrangements, including options for the weekend, evening and early morning, as well as same day
High-quality cleaning using the latest technology
Work from fully trained and qualified cleaning technicians
Free quotes provided on request and without obligation
Special offers available

 when you book multiple services
One-Off Cleaning Prices
Price

One off cleaning with Fantastic Club

£15

One off Cleaning Standard Price
£16
Detergents per session
£6
Equipment
£10
*Minimum is 2 people for 3 hours.
*Prices are subject of availability.
Convenient and Affordable One-Off Cleans
We provide some of the most effective one-off cleaning services in the Bristol area, but we're also known for the great value for money that we offer. Take a look at what our past clients have commented after using us to take care of the cleaning of their homes and businesses by reading our most recent customer reviews now. Our team has been specially selected from amongst some of the most hard working and reliable cleaning professionals in the local area, so we know we always get the job done right.
The value for money that we offer can be improved still further when you add any of our other services to your order – add professional carpet cleaning and make sure all traces of the previous mess are removed from any area. Or, if using our one off cleaning service has made you realise how nice it is to have someone else beautify your home for you, why not call on our help on an ongoing basis?
Book One Off Cleaning in Bristol TODAY!
Setting up a convenient appointment for one off cleaning in Bristol couldn't be easier – just dial 01172 421333 now! Our lines stay open and fully staffed by our team of friendly customer care advisers around the clock, so even if you've left it late in the day or to the very last minute to book the cleaning that you need, you'll always be able to count on us to provide it. We'll happily give you any extra information that you might be interested, or one of our free, no-obligation quotes at any time.
Professional one-off cleaners can also be reached online. Filling in our booking form is an easy way to get in touch with us and request a call back from our team. You can also speak to one of our live advisers through our chat facility.
About our Bristol Cleaners:

"We tried a few services to clean mother's home before we finally hit on one that where she got on with the cleaners! Fantastic Cleaners Bristol have always been polite and friendly when I've been there, and mother has no complaints which is a first! We even got to have a sort of informal interview with the maid before she started. It was a good way of making sure that mother and her would get on."

Annie Moore, Fishponds